For

Beta Marine Factory Parts

use documents below to find part numbers, then enter the desired part numbers in the form below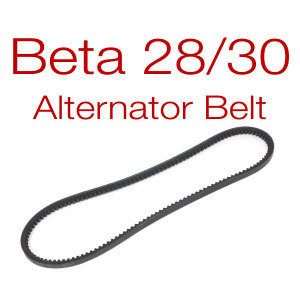 Belt for Beta 28-38 - V-belt or Multi-groove belt.
SKU belt30
Product Details
Replacement belt for Beta 28-38 with 100/120 Amp Alternator.
V-belt for older models or Multi-groove belt for newer models or upgraded alternators. Please check your engine's belt type before ordering.
Part Numbers:
v-belt - XL7395
Multi-groove with standard alternator - 6PK1020
multi-groove with 100 amp alternator - K060408/6PK1040
Save this product for later